How can Experiential Learning-based teaching strategies improve student learning and help them develop into well-rounded individuals?
Jill Petersen Adams is a Senior Lecturer in Interdisciplinary Studies and Director of Global Learning and Undergraduate Research Studies at the Oxford College of Emory University, where she teaches students and oversees experiential learning programs such as Community Engaged Learning and Global Learning.
She joined the Digication Scholars Conversations podcast to talk about the teaching strategies she uses to facilitate deeper, more meaningful student learning experiences that can help equip individuals from different backgrounds with the metacognitive skills they need to meet and overcome any challenges they might face in their academic and professional careers (and beyond).
Experiential Learning — Teaching Strategies for Deep, Meaningful Education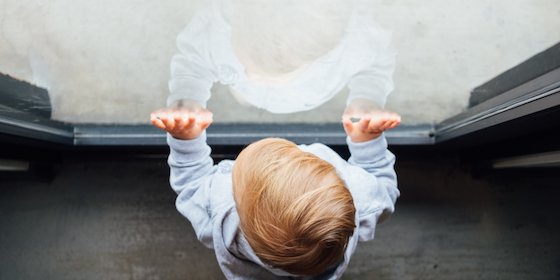 Jill begins the conversation by defining Experiential Learning. Simply put, it means learning by doing, but Jill prefers this expanded definition: learning through reflection on doing. It's a small but meaningful change that provides a better perspective on how this informs her approach.
"For the experiential learning – like the pedagogy and the practice – being able to do that thing and then come back and intentionally reflect on what you did, why you did it, how it connected to the stuff that you're learning in class — that's kind of where the real learning happens," she says.
Jill explains that her approach is cyclical, modeled on the Four-Stage Learning Cycle by David Kolb, and that Active Reflection is a key component.
Her approach to experiential learning starts with a specific timeframe, such as the beginning of a semester, and a series of questions such as "'What do you know?' 'What do you need to know?' 'What skills do you have to learn…?' Then you come back, and you have an intentional period of reflection," she continues.
The conversation turns to the comparison of the iterative cycle of experiential learning to the training methods and performance of Olympic athletes. While training and when performing, Olympians take a methodical approach to observe, analyze, and refine their performance so that in the next performance they can iterate and improve on the previous.
"If you are super focused on the discipline and the skills, sometimes you forget that students also need this… aspect of training and in many ways, that's what's going to become most useful for them later on in life," remarks Jeffrey Yan, Digication's Co-founder & CEO, in response to Jill's approach.
The Value of Experiential Learning — Real-World Applications
A Liberal Arts education that facilitates Experiential Learning has immense value. It equips the individual with the metacognitive skills and tools that allow them to strategically think through and effectively solve problems in situations that may be unexpected or those that may be new and unfamiliar to them.
These skills and tools also allow them to look and think from a broader perspective, helping them make connections and devise solutions that they otherwise wouldn't have, especially if there is no resource or reference available for them to draw upon.
Jill provides an example of how one such situation played out in practice with one of her student's experiences, who felt a rift between her family's expectations of what her path in life should be and what she was passionate about. Without these metacognitive skills and tools, she may have been resigned to the fact that her situation in life was an either-or situation, but with this knowledge, was able to take what she had learned from her preferred field based on her passions and apply it to the other in various ways. This allowed her to find an acceptable balance between her family's expectations and her passions, wherein she reframed her profession and her values in a different light for the benefit of all involved and her enlightenment.
Adapting Teaching Strategies to Students' Needs and Real-World Issues
Sometimes, situations beyond the educators' and students' control require drastic changes to the educational experience. Due to the COVID-19 pandemic, Jill was forced to rethink how she would execute the travel component of their Global Learning program to still be a viable experience in the context of the current situation, considering the risks and with all the restrictions in place. Jill leveraged technology combined with an immersive, virtual approach.
"There are still a lot of ways to explore – discover, explore, reflect – still several ways to explore from home. People are tired, they are isolated, they are video conference fatigued. What can still be done to kind of bring that light back into experiential learning?" she asks. "The creative process of trying to think about 'how can I do as much of an immersive experience in the virtual space and then how can I help students make meaning?'"
Using ePortfolios as a tool to facilitate the assembly of multimedia "travel guides" pulled from various sources of material that included rich visuals, immersive videos, and 3D museum exhibits, and having students present these in a variety of cohesively organized ways, Jill was able to creatively overcome the limitations of the situation and still provide a valuable global learning experience for students that they could build upon in useful and meaningful ways, regardless of whether the travel aspect remained virtual or real in the near future.
Want to dive deeper and hear more from Jill Petersen Adams?
Get all the details on Oxford College's approach to Experiential Learning and Active Reflection, how Jill managed an effective, virtual global learning experience during the lockdown, how she used ePortfolios to allow her students to "travel" abroad during the lockdowns, and how her experience as a martial artist and battling cancer informed her as an educator and her pedagogical approaches, and more — listen to the full episode here.
Don't miss an episode — subscribe to the Digication Scholars Conversation podcast.