It sounds plausible to want to get a degree in English, Literature, Health Sciences, Engineering, etc., but of what use is a dance degree? Are dancers, not mere entertainers who are only relevant for momentary theatrical performances? Of what use is dance education?
Like many art courses, the questions surrounding the validity of a Dance degree beg for answers. Thanks to dance educators and researchers like Jill Flanders Crosby, a professor in the Department of Theater and Dance at the University Of Alaska Anchorage, we get to understand the essence of such unconventional degrees like Dance. In this episode of the Digication Scholars Conversations podcast, Jill opens up on how she has, over the years, used her work as a dance educator to help students create a sense of self with ePortfolio. According to her, a dancer's training applies to all parts of their life, including academics, and this is what she helps her students understand and embrace.
Inside the Dance Students' ePortfolio; a World of Creativity and Self-expression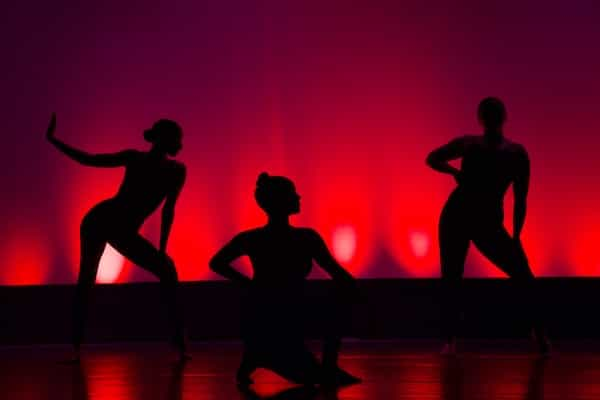 E-portfolios are great avenues for Dance students to delve into their identity by knitting research and choreography together to create a fine blend of artistic and academic expression of who they are and who they wish to become.
For someone like Jill, dancing has always been a way of life. It's not something she stumbled upon for the want of earning a living. "When I was very young I used to say; when I'm up on stage I can be the person that I can't be in public…" she says as she explains what dance means to her in this episode of the podcast.
Combining her lifelong love for dancing and her passion for dance education it is not a surprise that she inspires her students to excel in their academics and document their dance routines with amazing ePortfolios. In her words, her students' ePortfolios aren't just black-and-white text. "Pop it out, bring it alive, make it dance," she says.
She not only inspires students to get creative and innovative with their ePortfolios, but to embrace their portfolios as their avenue of expression. They served as a new stage for students in the rare situation presented by the global pandemic when collaborative learning was only made possible by virtual platforms.
Jill reflected on the challenges for her students during the pandemic: what becomes the fate of the students with short attention spans- those who find it difficult to keep up with virtual classes?
Rather than dismissing such students, Jill turned to "ePortfolio as an alternative method of assessment." Jill shared the struggles of a particular student who was able to create a beautiful ePortfolio against the odds during this challenging time. According to Jill, "In the end, she wound up being able to pass all her classes when the teachers said you're going to fail."
Confronting the Naysayers of Arts Education
The need for making arts accessible in schools is probably one of the many motivations for the University Of Alaska Anchorage's dance course offered to students of different disciplines outside the arts. However, one would understand some students' lackadaisical attitude towards this course because, why dance? "I am a student of Nursing, why do I need to take a dance class?" As a Dance professor, Jill is aware of these sentiments. She has in fact always faced such sentiments from family and colleagues. As Jill explains, it took a lecture at the Smithsonian Center for Folklife and Cultural Heritage for her brother to realize the immense value of dance education and research.
To shift the attitudes of her general studies students she uses ePortfolio. She helps them realize that dance is an avenue of "understanding the body in culture throughout time and space. It gives us windows into history and gives us windows into cultural realities. It gives us windows into lived experiences and helps them understand the past, the present, and the potential future in ways that they never thought possible."
Jill's experiences informed her resolve. Her journey now is fueled by a mission to shift people's perspectives to see the power of dance. She hopes to ensure that her students don't go through the levels of disapproval she faced. "I don't want to see my students have to confront that without being armed with the ability to say; I'm not just a dancer. Look at what I can do. What can you do?" She said in the podcast. With ePortfolio, Dance students can much more easily show people the significant value of dance education and research.
In summary, ePortfolios for Dance students are all about making their experiences accessible to people, especially those who may "not have valued dance as a discipline." The need for arts education in institutions is paramount for creating avenues for self-expression, identity, creativity, and confidence across disciplines.
Part two of this Digication Scholars conversation has much more in stock as far as the story of Dance Education ePortfolios and Jill's perspectives are concerned. Do not miss a second of the mind-blowing conversation.