The last decade has seen a rapid increase in the use and acceptance of technology, as evident in every aspect of human activities – including the educational sector. The proliferation of technology has changed how education is delivered and how learning is captured, including the increasing use of ePortfolios to develop self-reflective learning in various institutions.
As a learning tool, an ePortfolio is used for deeper learning and integration by reflecting on one's existing knowledge and making connections over time. But how can it bring the much-desired change and development to institutions?
Martin Gaucin is a Political Science and International Relations Student at Salt Lake Community College (SLCC), an ePortfolio Specialist, and a Diplomacy Coordinator. He joined us on Digication Scholar's Conversations to elaborate on how ePortfolio has impacted his school community as a learning tool.
The Impact of ePortfolio As a Means of Change and Development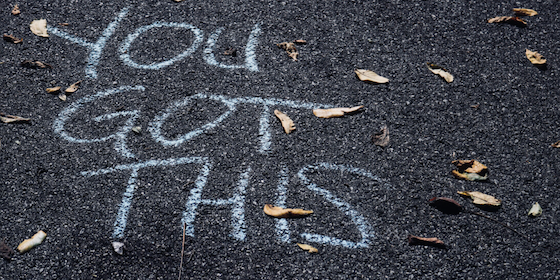 " You can use your ePortfolio as a means of change within your community and change between yourself and your institution." – Martin Gaucin.
The use of ePortfolios as a learning tool has become increasingly popular, and their potential to be used for a wide range of purposes is even more interesting. Although some may feel it's a hassle to learn about ePortfolios or flatly ask, "What is the purpose of learning it?" As Martin mentioned, "think about the benefits – you'll earn a new tool."
The future will be based on technology, and your participation will be determined by how prepared you are. So, getting a head start on your education (and ePortfolio), the economy, the market, and employment is an advantage you should pursue.
ePortfolios offer the possibility to build and manage an online collection of digital artifacts that serve as proof of competencies and abilities gained over a certain period.
The flexibility of ePortfolios allows them to be designed and applied in various ways. ePortfolios can be used to improve traditional teaching and learning methods, keep track of achievements, Recognize Prior Learning (RPL), help people with Personal Development Planning (PDP), or support Continuing Professional Development (CPD), among other things.
Martin pointed out that besides the educational part of ePortfolios, they help people focus on "reflection and personal development." In addition, it helps people understand their skills and qualities and boost their self-confidence through a reflective and growth process. Using ePortfolio means you have the opportunity to track your process and progress.
This way, you can tell where you started and the point you presently are and think about ways to grow and make changes to your life.
Martin also mentioned that ePortfolio has deeply impacted his life, highlighting the major changes he noticed in his college experience, personal life, and classes. Using ePortfolio, Martin knew where he had performed well and made appropriate changes.
An ePortfolio is more than a tool for presenting your work; it can also be your personal space where you can be your most authentic self.
According to the ePortfolio specialist, students can look back on their entire time at the college, and their college experience will reflect their authentic selves. Furthermore, their final assessments will show their progression as a student.
Students can track their progress and say, "I may have started in a really bad place at the beginning of the semester, but look at how I've grown, what I've struggled with, and what I've learned."
Making Connections Through ePortfolio
ePortfolios promotes deep learning and allows learners and educators to connect people within their communities even when learning occurs in different contexts. Recognizing these qualities, especially the possibilities of learning beyond the classroom, makes ePortfolios appealing to the academic communities – and you can network!
Networking is when you make connections and build relationships. ePortfolio connects people even when they are not physically present or in the same environment.
Martin noted that nowadays, you can easily build connections with your professors using an ePortfolio. They can read your ePortfolio and understand your progress, process, and the direction you're headed. It takes less effort to "feel comfortable with each other."
That's why Martin is more focused on the open-ended version of ePortfolios so that people can get a chance to connect, get to know one another, and network.
For example, learners can benefit when they get to see the processes and progress of others. The students get to see the stories of others, such as their struggles, successes, and how they managed to overcome their challenges. These processes give learners a better idea of who they want to be and how they can make a positive change in the world – because they are connected.
These connections go beyond the academic settings and can provide students with valuable advice and contacts, which can help them make informed career decisions.
The Future of Learning
Although the current society is already shifting from the traditional education system, it is still a challenging process with "lots of hills to climb."
Even when it's clear that the future of education is tilting in favor of using technology, educating and convincing people or departments to use an ePortfolio system may still feel daunting. However, seeing students and educators make this change is rewarding.
Martin pointed out that, even though the pandemic was never a happy incident, it made digital learning a part of us and sped up the future of education. Therefore, education needs to evolve!
ePortfolio is one of the learning tools specifically tailored for this evolution. Where students can gather and record digital artifacts for present and future learning.
ePortfolios enhance the learning experience. They offer students a virtual space where they have the opportunity to self-reflect, critically assess their academic work, and reflect on their activities. Students also have the opportunity to make connections among courses and assignments.
Meanwhile, an ePortfolio can also capture other important aspects of a learner's life, such as volunteer experiences, work experience, extracurricular pursuits, and employment history.
The most we could do as learners and academic teachers is to develop the skills and processes required to implement the evolution of education.